Sustainable and responsible food packaging expertise
.
Our impact,

is everything we do to no longer have an impact on the environment.
We refuse to be a part of this non-virtuous cycle.
Packaging represents more than half of the plastic waste generated worldwide.
Most of this waste is not recycled.
However, it's not because we've always done this, that we can't do something different.
Impact Group,

sustainable food containers

.
So, together, let's launch a pragmatic, enthusiastic and optimistic movement to transform the food processing and catering worlds to use food packaging having a lower environmental impact and that's more respectful of nature!
Like that idea?

We do, too

!
Concrete, efficient and complete solutions already exist.
Here are ours.
Why switch to sustainable packaging?
We all have good reasons to switch to sustainable packaging.
Concrete, efficient and complete solutions already exist.Here are ours.
We believe it's vital to limit greenhouse gas emissions, reduce our use of natural resources and consider our business's environmental cost, especially when solutions exist or when we can work on them.
Don't you?
Every action

has an impact
.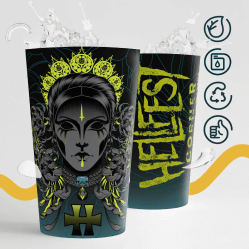 Actualités
Re-Uz
17 June 2022
Ecocup by Re-uz is pleased to support the Hellfest festival once again!
This year, for 2 consecutive weekends, festival-goers will enjoy drinks served in our ecocups.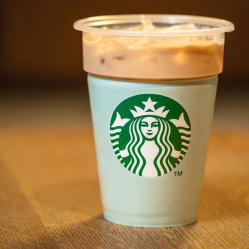 Actualités
Re-Uz
12 May 2022
Re-Uz reusable cups are coming to Starbucks!
Starbucks trusts Re-uz for the launch of the experimental phase of its returnable cup program in France. Thus, from May to early July 2022, find Re-uz reusable cups in 5 Parisian salons of the brand: Capucines, Petits Carreaux, 32 Haussmann, Poissonnière and Montmartre.
Can packaging

truly be sustainable

?

Yes! There's more than one environmentally responsible way to package!

We explore all your options together.
Choice of materials
Single-use or reusable, choose different materials that are biosourced, compostable, eco-designed and recyclable.
Standard
or custom products
Find solutions that fit you, either from our wide ranges of standard products, or by creating a custom product with us.
Reliable reusable solutions
Explore and try our true reusable container solutions that are proven and been tested by hundreds of B2B customers.
High-quality products that are traced and made in Europe
The reliability of a manufacturing in Europe, traced materials, certified containers and a recognised quality approach (ISO, BRC, etc.)
1
international industrial
group
A target to generate
50%
of sales outside single-use PP by 2026
80

million cups washed each year

Over

50 years

of experience

1

community of committed restaurateurs
Let's get to know


each other!
Call us on
Stop by and see us at
150 route de Lallaing,
59148 Flines les Raches
France
And if you're a bit shy, email us at