The zero-waste
movement, reusable cups and food containers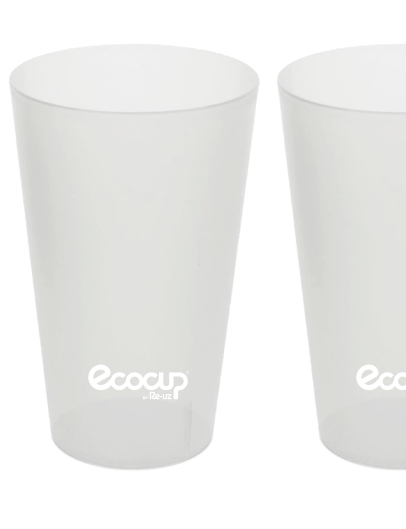 In 5 years,
Re-uz,

has avoided 129 tonnes of plastic,
washed 80 million cups
and served more than 100,000 customers.
Re-uz means

choosing reusable containers,

and accessible and simple solutions to move toward zero waste.
We produce less and reuse more to limit our environmental impact
That's what Re-uz is committed to, through simple and accessible reusable container solutions and the rigorous control of every stage of our products' and services' life :
Ecodesign
Manufacturing and customisation
Recycling
Washing, logistics, storage
Collection and returns
Sustainable packaging to preserve what matters most
We are pioneers in the event market with our historic Ecocup®, GreenCup®, GreenGoblet®, Cuptodrink® and Ecofestes® brands, and we want to replace disposable cups with reusable ones. Our solution is very popular at events (festivals, concert halls, stadiums, etc.) across Europe. We believe in our approach, and we're innovating and adapting our solutions to other sectors.
Adopting more responsible practices today means taking a first step in creating a desirable future.
Companies, event management professionals, catering professionals, Re-uz helps you reduce the environmental impact of all your packaging so that you can become part of the change.
People are talking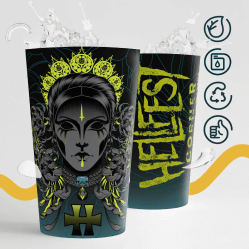 Actualités
Re-Uz
17 June 2022
Ecocup by Re-uz is pleased to support the Hellfest festival once again!
This year, for 2 consecutive weekends, festival-goers will enjoy drinks served in our ecocups.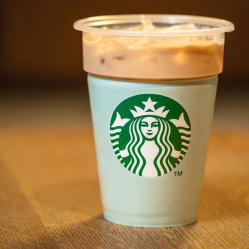 Actualités
Re-Uz
12 May 2022
Re-Uz reusable cups are coming to Starbucks!
Starbucks trusts Re-uz for the launch of the experimental phase of its returnable cup program in France. Thus, from May to early July 2022, find Re-uz reusable cups in 5 Parisian salons of the brand: Capucines, Petits Carreaux, 32 Haussmann, Poissonnière and Montmartre.
Adopting more responsible practices today,
means taking a first step in creating a desirable future.
Companies, event management professionals, catering professionals, Re-uz helps you reduce the environmental impact of all your packaging so that you can become part of the change.
Re-uz,
simple and effective solutions
for everyone
Re-uz: Ecocup, Greencup, Cup To Drink, Green Goblet, Ecofestes
Our historic reusable cup brands
Pioneers in the event management market, the Ecocup and GreenCup brands have transformed the cup landscape at all major events: festivals like Hellfest, sporting events like Wimbledon, concert halls and stadiums have all switched to reusable cups.
Re-uz operates in France, Europe and internationally with its Cup to Drink, The Green Goblet and Ecofestes brands, celebrating over 15 years of experience serving festival, cultural and sporting experiences.
Together, we take up the challenge of re-use!
Billie Cup, a cup for everyone !
Billie Cup is a reusable and returnable cup system, suitable for everyday life. Over 200 establishments are already partners in Belgium, ensuring their customers can enjoy their take-away beverages without generating waste. It's simple: your customers pay a one-euro deposit, and receive a reusable cup that they then return to your establishment.
Beer-up System, a different way to serve beer
Serve your beer differently with Beer-up ! A patented system for filling the cup from the bottom.
Economical : it reduces waste and keg loss
Convenient : easy for staff use or self-service
Ecological : washable and reusable cups can be used
No constraints : cashless option, using a prepaid card.
Kiobox, the virtuous cycle for restaurant owners
Kiobox returnable dishes! Kiobox is the complete solution facilitating the deployment and management of reusable dishes for takeaway and delivery.
Specially designed to enhance the presentation of dishes and the pleasure of eating.
Reusable dishes made in France
Lightweight, stackable and airtight
With lid.
Hate washing up ?

We'll take care of that.
Re-uz uses an industrial washing process. Our washing centres are located throughout the territory to limit the impact of transporting the containers.
We have established high-quality facilities and procedures to protect health and safety each time our products are used.
And, of course, we comply with food safety requirements and regularly audit the effectiveness and performance of our washing to guarantee the control of our processes.
Collection, storage, returns: sound complicated?

We take are of it all.

Re-uz offers collection and return services, a responsible approach that is very popular with users who want to be part of a sustainable approach.

We can assist you with our experienced staff on site and through training for your teams.
All of that

made in France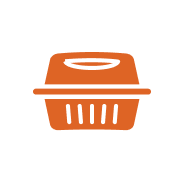 Making our products in France is important for us. To offer you high-quality reusable container solutions with a low environmental impact, Re-uz has made the conscious choice to source as close as possible to its customers. For us, choosing food containers made in France means :
Limiting the carbon footprint of transport ;
Guaranteeing production in factories that use decarbonised electricity ;
Taking advantage of the know-how of France's industry ;
Choosing food hygiene and safety for your containers ;
Ensuring your product was designed under working conditions that respect human rights.
Because being responsible includes all of that.
The virtuous cycle

of responsible packaging
Reuse is a virtuous cycle :
each time a Re-uz container is reused, its carbon footprint shrinks. We have proven this through an analysis of our products' life cycle.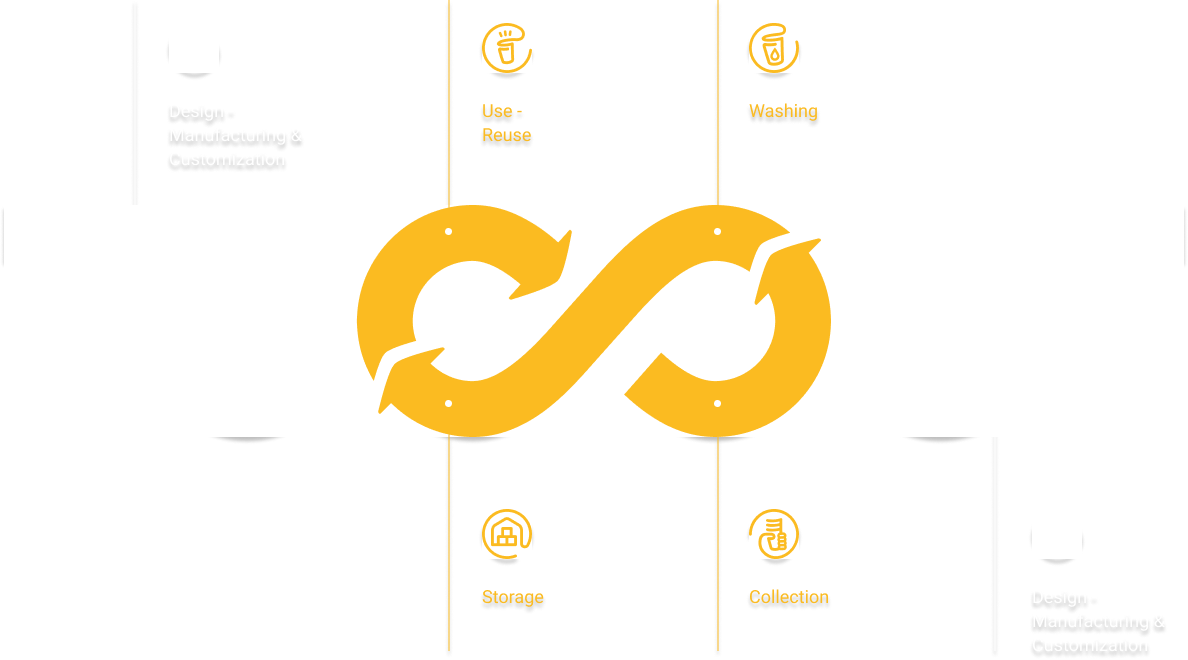 With Re-uz, Impact Group uses all of its know-how for its products' eco-design, manufacturing, but also collection, washing, recycling and end-of-life management, serving a committed movement toward the lowest ecological impact of packaging.